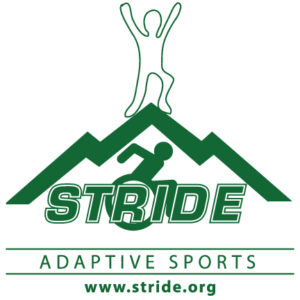 STRIDE ADAPTIVE PROGRAM AT YAWGOO VALLEY
Yawgoo Valley Ski Area & Waterpark is proud to team up with STRIDE to offer adaptive skiing and equipment for individuals
What is STRIDE?
STRIDE, Inc. is an IRS designated 501(c)(3) nonprofit organization with goals to offer snowsports opportunities for persons with cognitive, and or developmental disabilities that will create freedom, promote independence, support inclusion and help those individuals and their families discover their full social and athletic potential.
VOLUNTEER SNOWSPORTS INSTRUCTORS  NEEDED
If you are interested in gaining rewarding experiences working with children and adults with special needs, please consider being a volunteer coach in Yawgoo Valley's STRIDE Adaptive Program.
Must be a competent skier and/or snowboarder.  Prior experience  working with persons with disabilities  is a plus but not necessary.  Training is provided at no cost to you by STRIDE PSIA/AASI certified Adaptive coaches.
Yawgoo Valley Volunteer Benefits
Opportunity for cross-training staff in other ski/ride related areas

Volunteer staff are compensated with a season's pass and employee benefits package for their time commitment

Volunteers will be issued a Yawgoo Valley Snow Pass 
Please view the STRIDE Adaptive Instructor page for link to application.